Smartphones have made our lives easier ever since they came around, and they continue to do so amazingly. I'm sure none of us can imagine going back to the days when we didn't have phones. A huge advantage of having smartphones are the apps. App developers continuously work to design apps to help us get the most out of our phones and to make our lives easier, launching hundreds of apps every week. I, myself keep looking for apps that can add more utility to my phone and make my life easier. After using a lot of apps myself, I am listing the top 10 apps below;
1. SafeInCloud Password Manager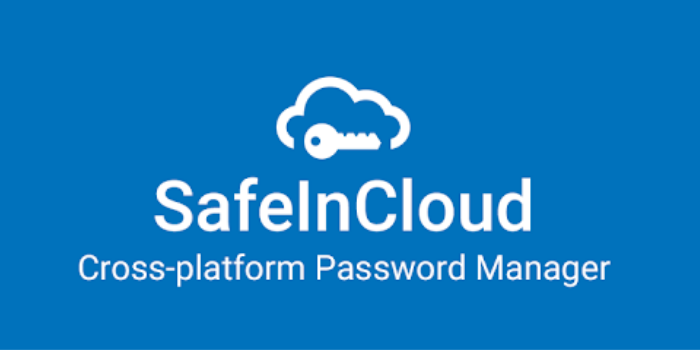 How many times have you logged onto your favorite websites and found yourself trying to remember the password or how when shopping online you had to get up to find your credit card? Yes, I've been there as well, we're only human, it's impossible for us to remember so many passwords and details. Luckily, thanks to SafeInCloud, we don't have worry about it anymore.
The app lets you store all your login details and passwords, credit cards details, important documents and all other sensitive details. It is fully encrypted, and tells you if your password is weak or similar to your other accounts' passwords. The best part is that is it comes with a desktop version as well, and all the data is synced between your phone and your desktop!
2. SMS Organizer – Clean, Blocker, Reminders & Backup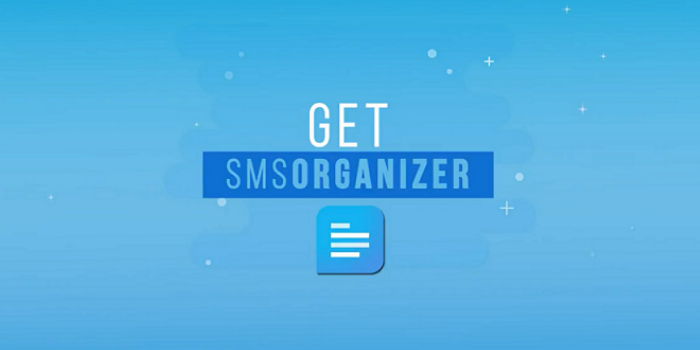 SMS Organizer is an absolutely fantastic app courtesy of Microsoft. It is my favorite SMS app and not without a good reason. It is not your basic SMS app, instead it comes with awesome functionalities that makes it indispensable.
Your messages are mainly sorted into 3 categories – Personal, Transactions, and Promotions. As the names suggest, the app recognizes the messages and intelligently sorts them into their appropriate category. There are two more categories – Blocked and Archive, enabling you to add any senders to your block list which will send messages from that sender directly to your Blocked folder without any notifications, and with the option to Archive, decluttering your SMS has never been easier!
If these features weren't enough to convince you to download SMS Organizer now, it also detects bill payment due messages and sets reminders automatically without you having to lift a finger. Now you'll never miss those payment due dates!
3. Drupe – Contacts & Caller ID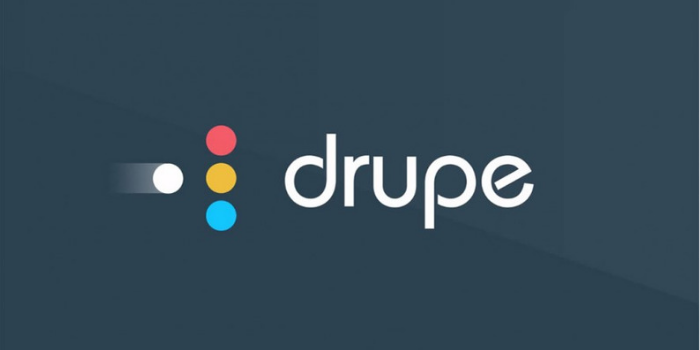 Drupe is a caller id app with a very interesting design. It lets you connect with your contacts just by dragging and dropping their pictures onto the app of your choice, whether it's WhatsApp, SMS or phone. It also lets you send direct messages to your friends on Twitter.
The best part about Drupe is that it makes contacting people more intuitive. It's infinitely easier to first find them in the app (by dialing, searching or swiping through your lists of recent callers and favorites) and then choosing how you want to get in touch with them, than the other way around.
Another nice addition is the missed call handler, which, instead of hiding unanswered calls in your history, displays them as floating bubbles. As with the rest of Drupe's interface, you can drag each of these to your app of choice to reply.
4. Otter Voice Notes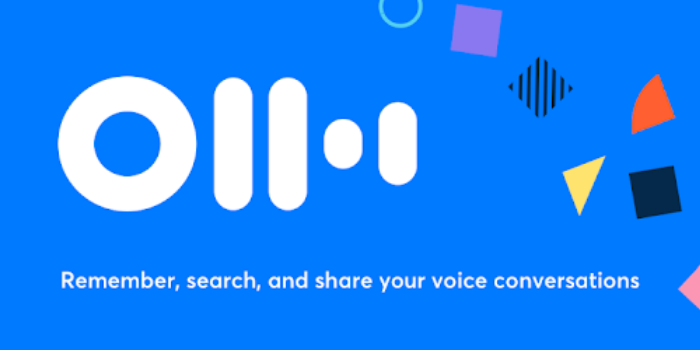 At first glance, Otter looks like any other ordinary voice recording app, but it is so much more. It relies on automatic speech recognition to process your recordings in real time. You just have to hit the record button, start speaking, and your words will be transcribed and appear automatically on the app in real time. It also adds in proper punctuation.
Otter also learns to identify speakers automatically. You just have to tag the other speaker manually and the app will start to identify the speaker and their voice and speech pattern. This can come in really hand when you have to interview or record lectures.
The interface of the app looks very clean and modern, with mainly white interface and blue for emphasis.
The app can be navigated by tapping on the different tabs which are Dashboard, Conversations, Record, Groups, and Settings. Dashboard displays all your recent activities with the quick actions. Conversations contains all your recordings and transcripts. Group tab allows you to organize your contacts.
You can also search for specific terms within the transcripts or for the name of the conversation itself.
5. Airdroid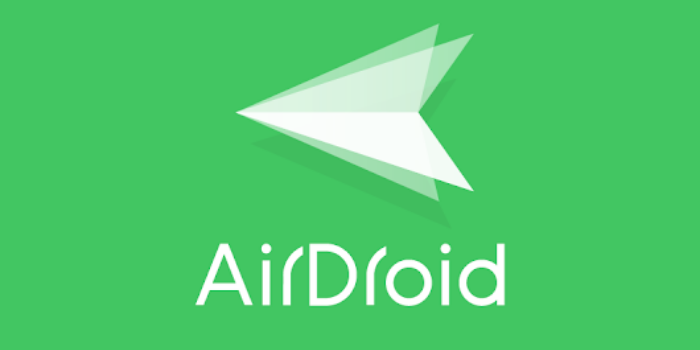 If you're looking for the fastest way to transfer files between your phone and desktop without any cable, Airdroid is the answer for you. Airdroid lets you transfer photos, music, videos and other files from your phone to desktop and vice versa in a hassle-free manner. All you need to do is create an account and download the client on your desktop as well as your phone.
Apart from transferring files, Airdroid also lets you send and receive SMS, make and receive calls, and receive notifications from your phone right on your desktop allowing you to be more productive.
With Airdroid, you don't have to worry about your data if your phone ever gets stolen as it lets you easily locate and track your phone, transfer all the data from your phone to your desktop and then delete the data on the phone.
You can also see the list of all the apps installed on your phone and delete them directly from your desktop, making managing apps much easier. It also allows you to see through your phone's camera, and take screenshot of your phone from your desktop.
6. Bouncer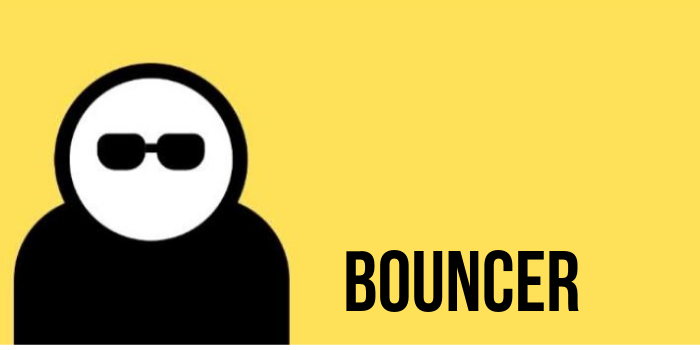 Privacy is a huge concern these days and with every app you install and give phone access permissions to, the risks keep on increasing. Afterall, once you give an app the permission to access your microphone or access and modify contents on your storage who knows when the app will start recording or how will the app use the data in your storage, including pictures, videos, texts, etc.
The Bouncer app aims to solve this problem for its users. Using this app, you can grant permissions to apps temporarily. The permission for the app will be revoked automatically when the app is closed or after a scheduled time. This app is perfect for people who are concerned about the privacy on their phone.
Whenever a new app is installed, Bouncer app will show a notification with the option to access permission permanently, remove the permission when you go back to home screen, or keep the permission for a period of time ranging from 30 minutes to 1 day.
7. ProtonVPN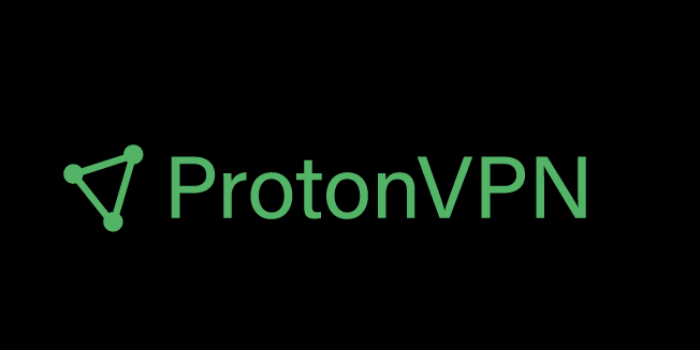 A good VPN is a must-have app on your phone as sometimes some of the content you're trying to view is restricted in your country. It is also useful for maintaining your privacy online if you don't want your online activity to be monitored.
ProtonVPN comes from the creator of ProtonMail, which is a highly secure end-to-end encrypted email service founded at the CERN research facility in 2014. This speaks for the authenticity of the app as many of the VPN services out there in the market today have notoriously vague privacy and logging policies.
ProtonVPN has servers in 30 different countries across Asia, Americas, Europe, and Africa. It also maintains a clear no-logs policy and its privacy policy states that they do not maintain users' traffic or the content.
The app has a dark theme with green accents which makes navigating through the app easy. You can configure the app to start at launch, and also to connect to the fastest server or a random server. The split tunneling feature lets you exclude certain apps from routing traffic through the VPN. This feature is useful when some apps won't work while you're on VPN.
8.Walnut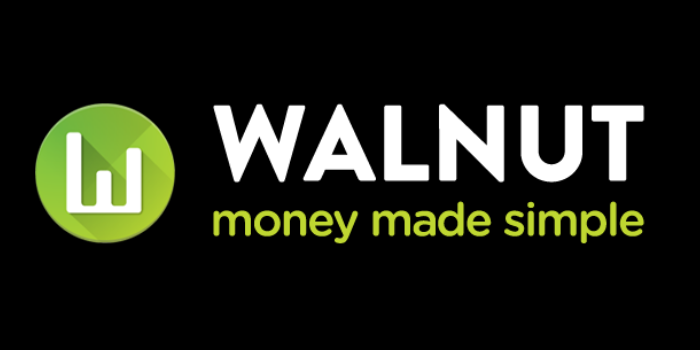 Walnut is an invaluable tool in managing your personal finances and to help you track your expenses and keep it in check. It analyses all the messages from businesses and banks and does not violate your privacy by analysing personal information. It picks all information about ATM withdrawals, debit and credit card spends, and net banking transactions, only allowing you to add any cash expenses manually.
The app's UI is beautiful and minimalistic with attractive colors and simple icon sets. At a single glance it displays the general overview of your expenses. You can also go to a particular month to get an in-depth view of your spends for that particular month.
Walnut also breaks up expenses into various categories and shows them in the form of graphs and charts which tells you how much money you've spent on which category. You can also add your own categories to sort your expenses and make the app more personalized.
9. Pocket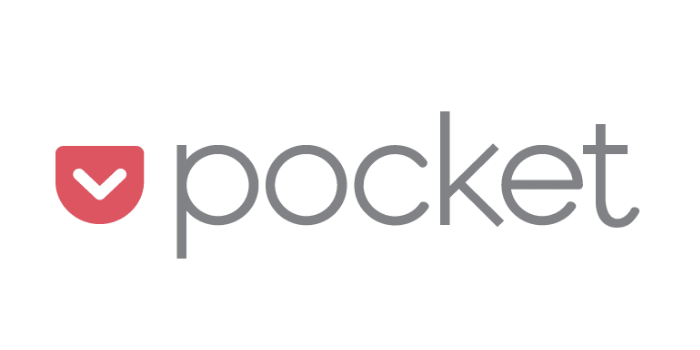 Pocket allows you to save interesting articles, pages, images and videos you find on the internet. It works as your personal to-read/watch-later list.
It optimizes the content for easy readability on web and phone and allows you to change text size, background (white, black, sepia) to make reading more convenient and comfortable. You can even listen to the articles if you don't want to read.
The application also allows you to download the articles and save the text and media on the phone, so it becomes available for access without internet connectivity. You can also favorite a page and share it with your friends on third party services.
Pocket's discover section lets you find interesting articles on various topics like lifestyle, technology, economy, science, fashion, etc. Another great feature of the Pocket app is that it lets you add tags to your saved articles, so you can organize them and makes searching for an article easier. You can also organize your articles better by archiving the articles you have read which keeps your list clutter-free.
It is available as an app and also available on the web. You need to create an account to keep all your saved articles synced across your devices.
10. Swiftkey Keyboard
Swiftkey keyboard is designed to make typing not only faster and accurate but also more personalized and fun! Its intuitive auto-correct can recognize common mistakes and grammatical errors and fix them automatically as you type. The most amazing thing about Swiftkey keyboard is that it learns from your typing habits and optimizes its auto-correct according to your typing style!
You can also save custom words and phrases in its inbuilt clipboard for quick access. SwiftKey is free to use and comes with a variety of themes and customization options which lets you personalize your keyboard exactly how you like, from themes to colors, layout and more. The keyboard also has an inbuilt emoji feature.
Conclusion
There you go, these were the top amazing apps that have helped me use my phone to the fullest and made my life easier in many ways. I hope it does the same for you too. Unfortunately, I couldn't add Productivity Apps to this list since there are so many that I love, but fear not I have created a whole other blog dedicated to only that; 21 Best Productivity Apps. So, go ahead and download these apps to make your life easier and be more productive no matter what your task is.