Tablets are one of the biggest things to hit the market as of recent and there are without a doubt ton of reasons to invest in one. Maybe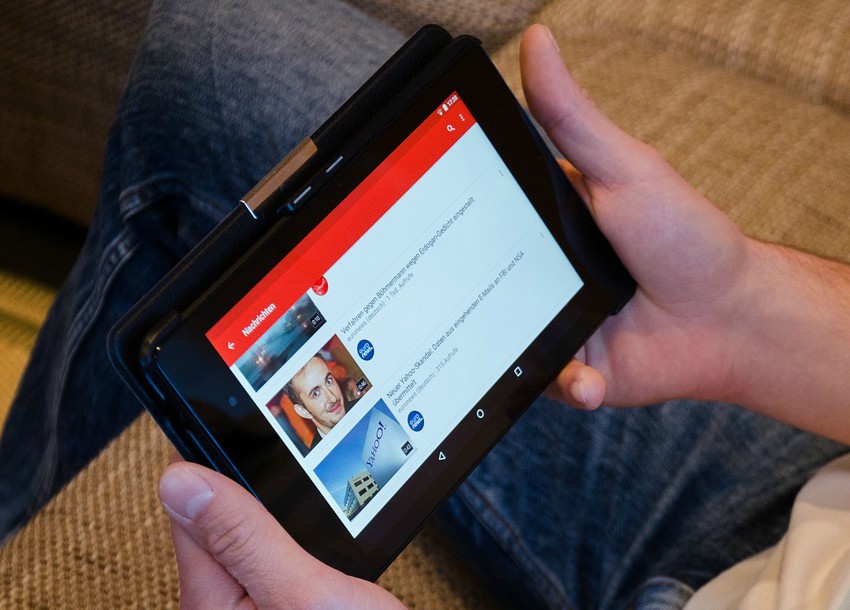 you need something for school, but don't want to lug your heavy, expensive laptop out of the house. Maybe your kids have been nagging you for one. Perhaps you are just looking for something to occupy your free time and supplement your TV watching. Whatever the situation is, there is a tablet out that will suit your needs. Of course, choosing one isn't going to be as easy as running to the corner store and purchasing a box of allergy pills. There are tons of manufacturers, prices, and other features that you have to consider. This guide will help you throughout your journey.
Tablet Buying Guide
Consider Your Budget
Your biggest and most important concern is probably going to be the cost of this device. And, in today's economy that is a very important consideration. Of course, it really is true that you get what you pay for in today's market. But that still doesn't mean that you can't find an affordable tablet that comes packed with all the necessary features and more. The best place to start will be with the 7-inch tablets, as they will offer the most affordable shopping solutions. However, if you want a little bit bigger screen you always could opt for the 8-inch, as they really aren't that much more expensive. Anything higher than eight is really going to cause the price to rise.
Screen Size And Resolution
You will quickly find that tablets come available in a wide range of colors and size. You will find anything from a five-inch tablet,  9 inch tablet, 10 inch tablet  to a twelve-inch tablet. Just remember that the higher you go, the more you are going to pay. The smaller tablets like the five and six inch are essentially nothing more than large smartphones. Most individuals prefer the 7 and eight-inch tablets because they are affordable, extremely portable, and still, have a large enough screen to show an entire page of a book.
As far a resolution goes this basically means that sharper the image on the screen is going to appear. If your main reason for investing in a tablet is to watch TV shows, movies, or play video games you are going to need a minimum resolution of 720 pixels. 720 pixels will produce a sharp image and really shine in the high-definition department.
Consider Your Wireless Connectivity Options
Everyone is utilizing the Internet these days and with the capabilities of smartphones more and more individuals are utilizing the Internet on the go. It is true that every single tablet out there will come with Internet access, but the difference will be in the connectivity. A lot of higher end tablets come with what is known as 4G capabilities. This is a cellular data network and it without a doubt offers the highest speeds available. When it comes to online gaming, downloading, and streaming you are without a doubt going to want the highest available Wi-Fi connection speeds possible.
Choose Your Operating System
Just like with computers and laptops there are going to be a variety of operating systems that you have to choose from. Tablets are mainly available with threw operating systems, which are going to be Windows, iOS, or Android.
Apple – Apple uses what is known as the iOS operating system. This operating system does come with some features that give users more flexibility like split-screen multitasking options. Unfortunately, your hardware options will be limited, but you will have access to thousands of different apps through the App Store.
Android – Android is pretty much Google's personal designed operating system. You will find that it offers an abundance of hardware and software options as well. The real problem with this OS is that the company is always releasing updated operating systems every year or so. Unfortunately, this means that some tablets get updated while others do not. Some manufacturers like Amazon and Samsung even customize their Android operating systems, so there is no guarantee that the features and functions are always going to be the same.
Windows – If you are a new tablet user or just looking for ease of use, you probably want to go with the Windows operating system. The system is much easier to use than a traditional Window's computer. Along with this, it offers large, touch-friendly controls and buttons that can easily be accessed and pushed.
Camera Options
Most tablets will already come equipped with one camera. This camera will be installed on the back of the tablet and it will be suitable for snapping pictures or recording short videos. However, there are some tablets out there that will come with two cameras. One will be installed on the back and you will find an additional one of the front of the tablet. The front facing camera is perfect for selfies and it can be doubled as a webcam for online chat. If the main reason you are investing in a tablet is to take pictures or stay in touch with friends and family, you should consider opting for the two-camera tablet. Plus, you will have a webcam that will allow you to make video call via skype or facetime with friends and family.
Battery Life And Charging Capabilities
It is safe to assume that you will be utilizing your tablet untethered most of the time. After all, this is one of the biggest benefits of a tablet. You can literally take it anywhere. However, a tablet is only as good as its battery life. If the battery dies you simply can't use it, which makes it worthless. This is why it is extremely important to consider battery life. Sure, you can always recharge the battery or play the tablet while you are tethered, but you might not always have access to a power outlet. Most tablets will offer six hours of battery life, but there are some out there that offer as much as eleven hours of life. Consider where and how much you are going to be utilizing the tablet before making a final decision.
Portable Or Not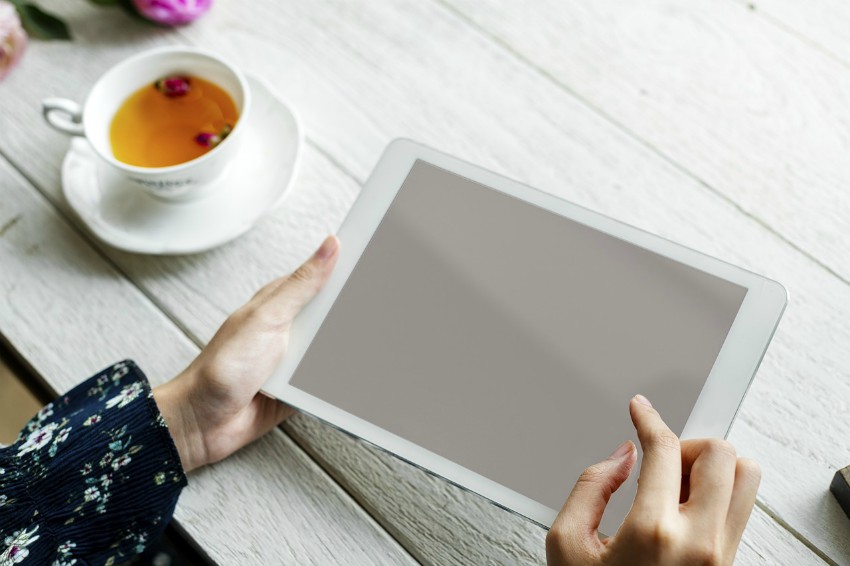 What's the point of owning a tablet if you can't take it with you everywhere you go? There really is no point and that is why you always need to consider the portability before making an investment. Of course, if you are just going to be using the tablet around the home portability won't matter as much. You will find that tablets come is a variety of sizes, profiles, thicknesses, and weights. If you are going to be on the go with your tablet you are going to want to invest in something that offers a slim, sleek, and virtually weightless profile.
Also remember that the larger you go up in screen size, the less portable the device is going to be. And, if portability is a major factor this is why it is best to stick with the seven to eight-inch screes.
Storage
Most people like to use their laptops to take pictures and film short videos of their kids, family, and grandchildren. Storing these photos and films in conjunction with all your apps can really eat up a lot of room. Eight gigabytes of storage space might sound like a lot, but it will go pretty quickly when you start loading it down. There are a lot of tablets that only offer one to two gigs of storage, while there are some that go all the way up to sixteen. It really comes down to what you are going to be using the device for, but if you are going to be loading it down with pictures and videos you might want to even consider the extra storage.
Some devices offer upgraded memory card slots. You can make an additional investment in what is known as a microSD card, which will give you access to a lot more memory. In addition to this, you can buy multiple cards and store the limit on each card.
Processing Power
If gaming, streaming and surfing the Internet are going to be major concerns of yours, you are going to have to consider the processor. Speeds are without a doubt extremely important for these activities. In fact, with a slow processor and a lack of space, you probably won't even be able to achieve the speeds that you need to game or stream at suitable speeds. You will just end up buffering all the time. Intel Core processors on the Windows operating systems are usually considered higher-end, but they will probably run you a little bit more in price.
Android devices usually utilize a variety of different processors, but it really is the Exynos that is probably going to offer the best performance for gaming and streaming.
Speakers
Unfortunately, tablets are not really known for their sound qualities because they are so small. This is why most individuals opt for wireless headphones. However, tablets do come equipped with speakers and some even have dual speakers. The only problem is that due to the size of the tablets the speakers aren't very big, which is why they don't really produce much of a sound quality. If you are shopping in a store it might be best to try the tablet before investing. That being said, Apple and Samsung are probably the most recognized manufacturers for producing quality sound.
Inputs And Outputs
Most tablets are intended to connect to things in a wireless fashion, which means they don't come with many inputs and outputs. However, there are some that come available with a 3.5-millimeter headphone jack and USB ports. Some tablets out there might even come equipped with what is known as a docking station. This station will let you connect a keyboard, which will come in extremely handy if you are constantly typing or writing. Keep in mind that the Apple's iPads do not come with a USB port, so if this is something that is extremely important you are probably going to need to invest in another tablet.
Some of the Windows tablets even go as far as offering dual USB ports, so this might be something that you want to consider if you need access to USB ports.
Voice Commands
If you are one of those individuals that like voice command options, you will be happy to learn that there are some tablets that come available with this feature. The Apple iPads can be setup with voice command options, but you have to jailbreak the device, which is not recommended and will void the warranty. The Android and Windows platforms both offer voice control apps that can be utilized if the tablet has a microphone. Some of the Amazon tablets even come with Alexa, which will let uses issue commands to their smart devices as well.
Best 7-Inch Tablets – Top Picks
1. Google Nexus 7 From Asus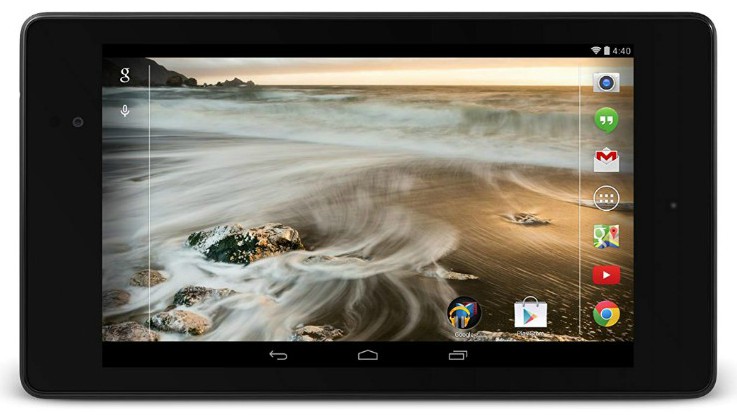 It is hard to deny that tablets have come a long way since they were first introduced on the market. Just take a look at the Nexus 7. This is a truly remarkable 7-inch tablet that is clean and simple with a slim body that easily fits in the hands. Along with this, it has a beautiful black matte cover that just looks amazing and adds the extra protection that you need. That being said, this is just the beginning of what this amazing little product has to offer.
Incredible Visuals
Visuals are without a doubt one of the most important aspects to consider when you are investing in a tablet. This is just one of the aspects where the Nexus 7 really stands out. This powerful little tablet comes packed with over 2.3 million pixels that are packed right into a 7-inch display. It also features an ultra-high 323ppi (1920×1200) that just provide one incredible display. The LED-backlit IPS LCD doesn't hurt the visual effects either.
Extremely Portable
The whole point of a tablet is so that you can conveniently take it everywhere you go. Well, that is exactly what the Nexus 7 offers. You already know that this tablet features a new slim design, but where it really stands out is in the fact that it only weighs 290 grams. When you combine this with is 8.65-millimeter profile, you are truly looking at one portable device that can be carried easily and comfortably wherever you go.
Dual-Band Wi-Fi
There is nothing better than having Internet access anytime, anywhere. Thanks to the dual-band Wi-Fi and optional 4G LTE anyone can gain access to the blazing fast Wi-Fi speeds that they need to stream download, or game. Whatever you are looking to do online this handy little tablet will provide you with the speeds and abilities that you need to accomplish your tasks.
Pros
7-inch screen
Clean and simple design with a matte black finish
Extremely portable with an 8.5mm profile
Only weighs 290 grams
S4 processor with 2GB RAM
5.1 virtual surround sound
Cons
No support for Flash, but you can activate it with some technical know how
Overall Assessment
When you look at everything this little tablet has to offer it really is easy to see why more and more individuals are making the investment. It doesn't hurt that it looks really amazing and fits extremely well in the hands.
2. Amazon Fire 7 Tablet With Alexa 7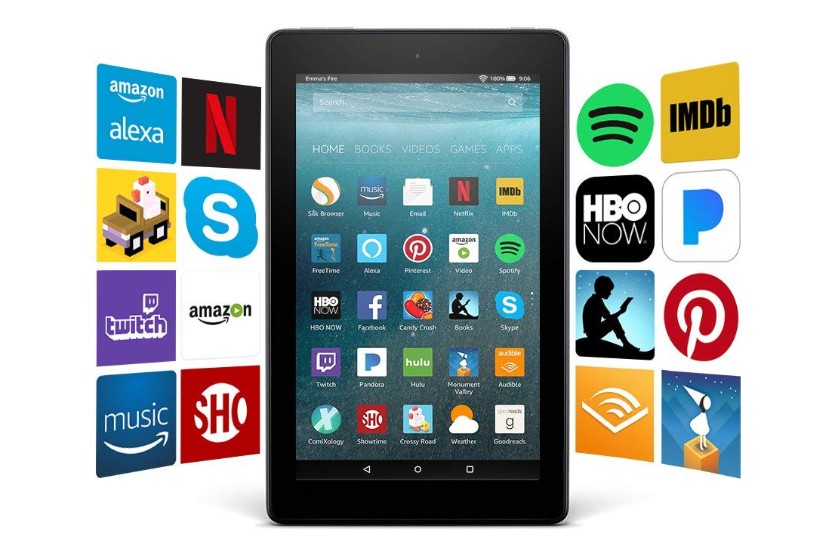 The Fire tablet has grown extremely popular over the years and it really is easy to understand why. It comes packed with tons of essential and necessary features that really make it stand out. However, the next generation could be the very best of the best. With its thinner and lighter design this tablet not only looks better, but it is more portable than ever. These really are just a few things that make the tablet stand out from the past designs, but the hits do not stop there.
Longer Battery Life
There is nothing worse than having your tablet die right in the middle of your favorite TV show or when you are in the middle of an extremely important game. Well, this is where the Amazon Fire 7 Tablet could make all the difference in the world. This tablet now comes equipped with eight hours of battery life that will provide you with the flexibility that you need to stay on the go. And, when the battery does get low all you have to do is plug in and recharge.
Never Worry About Space Again
Space is one of the most important considerations that you need to make when you are going to invest in a tablet. With a limited amount of space, you won't be able to download all the games or stream the shows that you want. When space starts getting low it does have a negative effect on the performance of the system as well. It is true that the Amazon Fire 7 Tablet only comes available with one gigabyte of ram, but the extra storage option is where all the difference is.
You will have to pay extra, but you can invest in a microSD that will allow you to increase your overall storage to 265 gigabytes. With this type of storage, you will never have a problem storing all your games, photos, videos, or movies.
Pros
Eight hours of battery life
Extend your storage to 265 gigabytes
2 MP rear-facing camera allows you to take photos and film in 720 HD
1024 x 600 IPS display provides bright displays with vivid colors
Built to last
Cons
Overall Assessment
When you take all the above-mentioned features and you combine them with the fact that this device comes with Amazon Alexa, you truly have one powerful and amazing device that will give you total voice control over smart devices, calling, and messaging systems.
3. Samsung Galaxy Tab A SM-T280NZKAXAR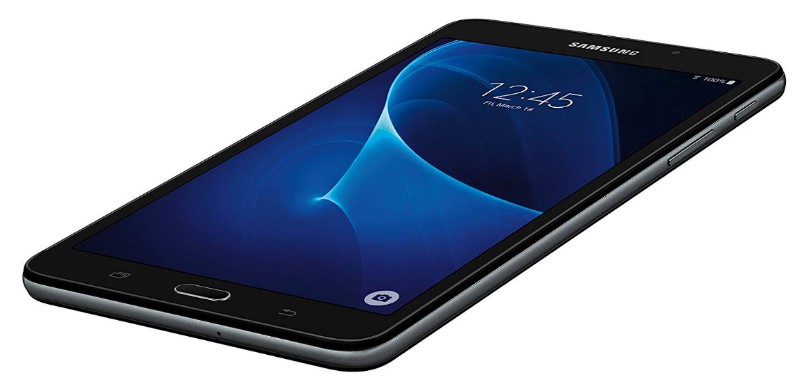 Samsung is a well-known manufacturer of electronic gadgets. They create everything from TVs to whole home entertainment systems. Over the years in the entertainment business, they have grown to be known for their innovative and quality designs. Well, it is safe to say that those very same qualities can be found in the Samsung Galaxy Tab A. You will have no choice but to agree when you see everything that it has to offer.
Extremely Long Battery Life
Yes, it is true that all tablets come with a rechargeable battery, but what if you are always on the go? The whole point of a tablet is to provide you with convenience and portability. Unfortunately, some individuals might not always have access to a power outlet for recharging purposes. This is exactly why the Samsung Galaxy Tab A includes a long-lasting battery that is capable of providing users with eleven hours of battery life. Whether you are working, gaming, or just goofing around, you will already have the battery life that you need to get your tasks accomplished.
Built-In FM Radio
Do you have a favorite radio station that you love listening to in the mornings or evenings? Maybe when you are on the road you have a hard time catching the show. Well, that will no longer be the case when you invest in the Samsung Galaxy Tab A. This tablet comes equipped with a preloaded radio app that lets you plug in your headphones and listen to any of your favorite FM stations. The best part is you don't even need Wi-Fi connection.
Pros
Tune in to FM radio app without being connected to the Internet
Dual built-in cameras capture more memories for you and your family
Extremely lightweight and portable design
Upgrade memory to 200 GB
Comes with 8 GB of storage initially
Eleven long hours of battery life
Available in black or white
Cons
Comes with a lot of preloaded apps that hogs memory and speed
Overall Assessment
Whether you are investing in your first tablet or you are looking for a replacement there is a good chance that you have heard of the Samsung name. Not only are they respected in the entertainment community, but also they are highly known for their innovative designs. All this really shows when you look at everything that the Samsung Galaxy Tab A has to offer.
4. ASUS MeMO Pad 7 ME176CX-A-WH 7 Inch Tablet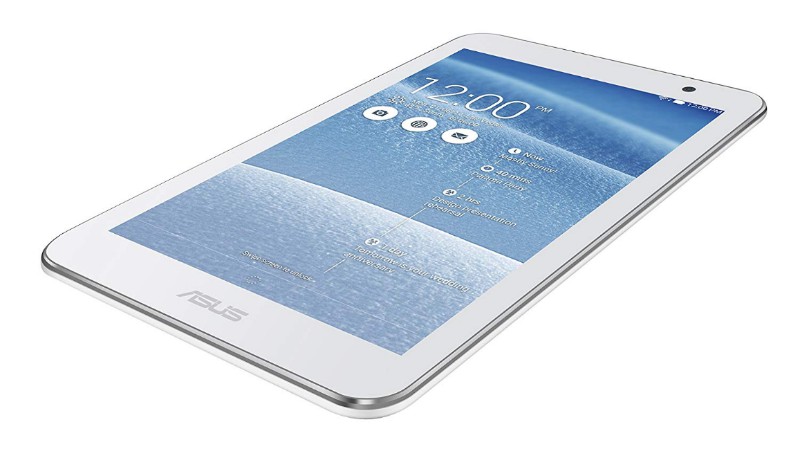 When you are looking for a tablet it is hard to deny that there is a lot of things that you have to consider. One of the biggest considerations that most people factor in today is the price. Well, if you are in the market for an affordable tablet that comes with some of the features that you would find on the more expensive products, look no further than the ASUS MeMO Pad. This tablet not only provides lightning fast speeds with it 1.33 GHz quad-core Intel Atom processor, but it looks absolutely sleek with its slim and attractive profile.
Amazing Camera Packed With Features
Not only does the ASUS MeMO Pad come equipped with a powerful camera that will snapshot for every occasion, but also the camera is also perfect for video chatting. Along with this, the camera app itself comes with some handy features. For instance, the smart remove gives users the ability to easily and quickly remove unwanted moving objects from their photos. The auto selfie option gives users the ability to take high-resolution selfies with the rear of the camera and you never have to worry about excluding any individual from the photo.
Loaded With Tons Of Content And Services
When you sit down and consider everything probably the most impressive thing about this tablet is that it comes loaded with over $270 worth of content and services. The eMusic app lets you play, discover and download music from your favorite artists. The Zinio application grants you access to over 5000 different digital magazines from all around the world. You can literally read until you are blue in the face or can't see straight. This is to just mention a few, there are tons more users can take advantage of
Pros
Loaded with over $270 worth of content and services
Impress smart camera with tons of more impressive editing features
Beautiful sleek white design
1.33 GHz Quad-Core Intel Atom processor provides fast speeds
16 GB of storage that can be extended to 64 GB
7-inch display screen
Cons
Only nine hours of battery life
All the extra and preloaded content might slow you down a bit
Overall Assessment
If the price is a major concern you simply cannot beat the ASUS MeMO Pad. Plus, it comes loaded with over $270 worth of extra content and services, so you know you are getting your money worth.
5. NeuTab 7 Inch Android Tablet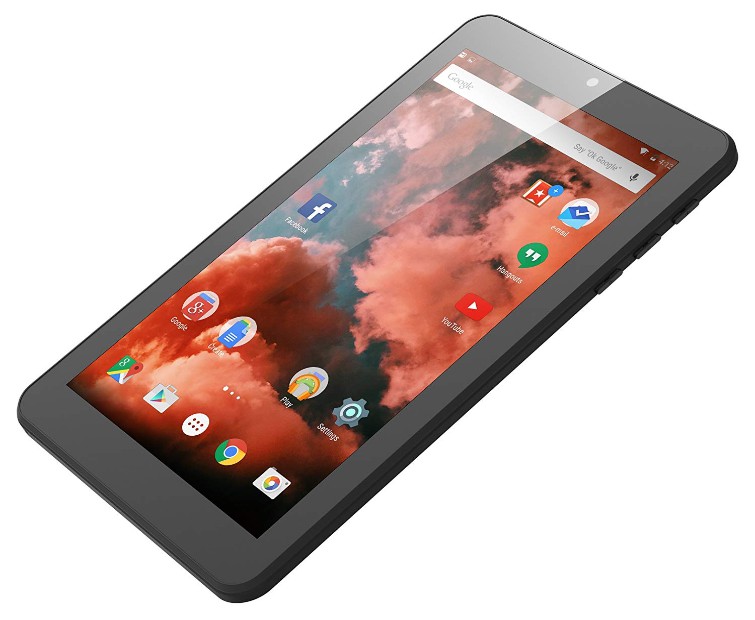 If you are looking for enhanced performance that ensures quality streaming or gameplay in a tablet, you have to consider the NeuTab 7 Inch Android Tablet. Not only is it extremely affordable, but also it provides the type of high-quality performance that you need to excel. The RockChip processor in combination with the 1GB of Ram and 8GB ROM will ensure that you are getting the type of performance that you need for elite gaming and streaming.
Extremely Sleek And Portable
If look is a major concern you really can't find many tablets on the market more attractive than the NeuTab 7 Inch Android Tablet. In addition to this, the tablet was built with the utmost quality craftsmanship. This table is not only ultra-thin, but it just weighs an impressive 310 grams. The accented double diamond-cut edges are the features that really give this tablet its beauty and elevate the in-hand experience. The NeuTab 7 Inch Android Tablet truly looks great, but it feels even better in the hands.
Built-In Bluetooth And Wi-Fi Technology
What's the point of a tablet if you can't stay connected to your friends and family when you are on the go? This is something that you can do with most smartphones these days. Well, that is exactly what the NeuTab 7 Inch Android Tablet gives you the ability to do. With the built-in Wi-Fi, you can stay connected to your social media accounts, friends, family, streaming services, and games around the clock. The Bluetooth capabilities allow users to easily and quickly connect their tablets to wireless speakers and earphones.
Pros
Bluetooth technology makes connected wireless devices easier than ever
Built-in Wi-Fi makes staying connected all the time easy
Only weighs 310 grams
Feels amazing in the hands
Beautiful, sleek, and durable design
8.8 millimeters thin
RockChip processor with 1GB RAM and 8GB ROM ensures fast performance
Cons
Only has six hours of battery life
Memory upgrade limited 32 GB
Overall Assessment
With built-in Bluetooth technology and Wi-Fi coupled with a lightning-fast processor this powerful little tablet packs everything, you need right in one attractive and portable package. However, as you can see it even offers more.
6. RCA Voyager Pro 7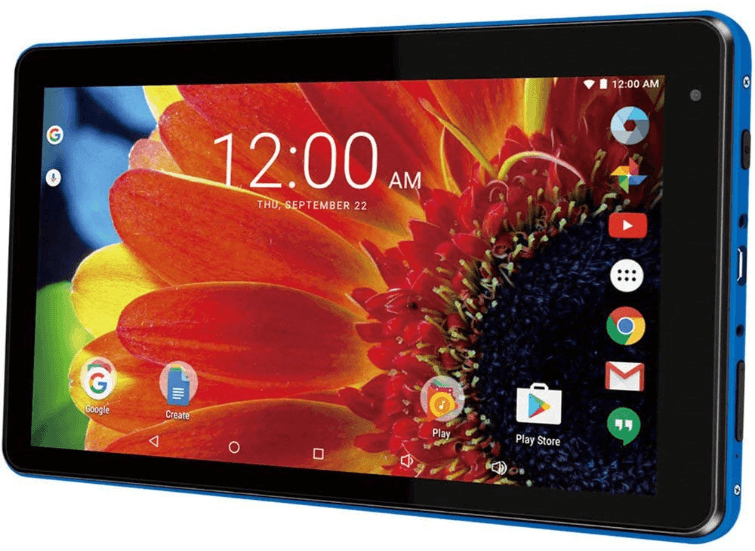 Investing in a tablet these days can be quite the challenge. There are tons of things that you have to consider. When you combine this with all the available manufacturers, you are truly looking at one difficult decision ahead. However, if you want to make the whole process easier, you should just consider investing in the RCA Voyager Pro 7. It not only comes equipped with all the essential features needed for gaming and streaming, but it comes loaded with tons of other that won't disappoint.
Android 6.0
The first thing that you should know about this impressive tablet is that it comes equipped with Android's latest and greatest operating system. Why is this important? Well, it gives you more access to the Google Play store. Some individuals might not be able to download certain apps and games through Google Play, whereas you will be able to take advantage of all them.
Keyboard Included
It is no doubt that touchscreen technology is convenient and impressive. It has also come a long way from what it once was. Users can now easily tap and drag screen where it once used to be a major problem. However, when it comes to e-mailing and typing long letters touchscreen can be a major hassle. This is why the RCA Voyager Pro 7 comes equipped with a keyboard. This gives you the ability to easily and quickly type out messages.
Pros
Keyboard included
Comes installed with Android 6.0
1.3 GHz Quad-Core Processor provides the speeds you need
16 GB of storage
Comes equipped with a webcam
Built-in Bluetooth and Wi-Fi
Cons
Only available in purple
Only has six hours of battery life
Overall Assessment
When it comes to affordability and quality it really is hard to match what the RCA Voyager Pro 7 has to offer. It not only has all the essential features, but it has a little more to make it that much more enticing. The only bad thing about the device is that the battery only lasts six hours, but it can easily and quickly be recharged. You can even plug in and play at the same time.