How to Root HTC One X 3.18.401.1 Firmware Android 4.1.1
In this tutorial we will guide you step-by-step on how to root HTC One X 3.18.401.1 firmware Android 4.1.1.
One may have heard about rooting an Android phone. After rooting a device, you'll attain full access to your entire system, and then can easily run all those unpermitted apps which you couldn't previously since they need root permissions. Rooting will also assist you to manage app permissions, enable Tethering, and disable bloatware, etc.
Benefits by Rooting HTC One X
Through rooting this phone you can get access into your phone's internal file system, and thus you can also make potent modifications in them.
Rooting will also benefit by improving the performance and also by enhancing the speed of operating system of your phone.
One may feel some sort of irritation when he gets undesired default apps in his phone by the manufacturers and that too without any uninstall option. In this case, using rooting you can easily remove the unwanted apps from your phone.
Through rooting you can update your phone, without asking for permission from the manufacturer, using custom ROMs and upgrades.
It will surely increase battery pack up of Android phones.
Rooting also enhances the visual experience of your phone.
HTC One X is featured with 1.5 GHz Quad-core Processor, a RAM of 1 GB, and a 16/32 GB Storage. Like the previous HTC's Smartphones, it has also created a large user base or fan base. With an affordable price range, they also have provided some really good features with an elegant design and stunning look.
Disclaimer
This tutorial will definitely work when rooting HTC One X having Android version 4.1.1 with 3.18.401.1 Firmware only. While working of it for latest android versions is not yet confirmed. On applying this update to another model or device may give an unwanted result. While applying this update we will not be responsible if anything occurs to your device, so continue at your own risk.
Just follow the simple steps given below:
Pre-Requisite
For successful completion of this rooting process charge your phone up to a minimum of 75% battery.
You must take a back-up of all your personnel items and other impotent data, such as Call Logs, SMS, Contacts, Audios, Images, Videos, APN (Access Point Names) settings, Bookmarks, MMS settings, on your phone.
Please ensure that all your security suites, like firewall and antivirus, on HTC One as well as on computer must be disabled.
You must enable USB Debugging mode on your HTC One X. Just follow, Settings–>Applications–>Development–>USB debugging. There select the USB Debugging icon.
Steps for Rooting HTC One X 3.18.401.1 Firmware Android 4.1.1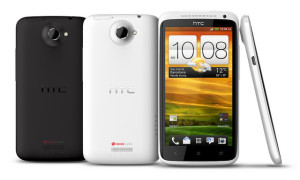 Step 1
Firstly, download a Root HTC ONE X Android 4.1.1.zip file to your computer.
Step 2
Now, connect your HTC One X to your personal computer.
Step 3
Next, extract the above downloaded Root HTC ONE X Android 4.1.1.zip file and run the Software.
Step 4
Finally, just click on 'Root Now' option and then wait for about 3-5 minutes for the process to complete.
Step 5
After the completion of rooting process, you must restart your HTC One X.
Step 6
Hopefully you'll now view the 'Success' alert, or 'Operation Finished', or something similar to it. But in case, if you see a 'Failed' alert, or 'Unable to Locate the File', or something like this, then you must repeat the whole process once again. Otherwise, just reboot and your phone will restart.
Finished!
Related Articles: