In this tutorial we will guide you step-by-step on how to install ClockworkMod recovery on Galaxy S4 Verizon i545.
ClockworkMod, also known as simply CWM, is undoubtedly the most greatly acknowledged recovery tool for custom Android firmware installation, and day-by-day they are increasing their compatibility with numerous old and freshly arriving Android devices from different manufacturers, including our Galaxy S4 Verizon i545.
This touch-based recovery tool is far better than that ordinary non-touch based ClockworkMod Recovery, since it provides easiness during entering into recovery mode via four virtual buttons and eliminating the usage of physical buttons of device. However, one may still use those physical buttons, if he desire so. Many reviews show that touch based ClockworkMod Recovery provides much more facilities than the non-touch based ClockworkMod Recovery.
Advantages of installing ClockworkMod Recovery on Galaxy S4 Verizon i545
By installing ClockworkMod (CWM) recovery on Galaxy S4 Verizon i545, you can achieve many benefits by very easily performing the following functions:
Gain Root consents/access
Flash stock ROM
Update through .zip file options
Nandroid backup
File browser for selecting options from update.zip
Android Debug Bridge (adb) shell
Install numerous themes and kernels
To know more about ClockworMod recovery, you can also view What is ClockworkMod (CWM) Recovery.
Note: This tutorial will perfectly work on performing:
How to flash CWM recovery 6.0.3.2 img on Galaxy S4 Verizon i545
Galaxy S4 Verizon i545 is featured with 1.9 GHz Quad-core Krait 300 Processor, a RAM of 2 GB, and 16 GB Internal Storage. Like the previous Samsung's Android devices, this gizmo has also created a large user base or fan base. With an affordable price range, they also have provided some really good features with an elegant design and stunning look.
So in this tutorial we will be showing you a tutorial how to install ClockworkMod recovery on Galaxy S4 Verizon i545. Just follow the simple steps given below:
Disclaimer
This tutorial will definitely work when using Galaxy S4 Verizon i545 only. While working of it on others is not yet confirmed. On applying this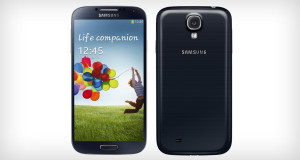 installation to another model or device may give an unwanted result. While applying this update we will not be responsible if anything occurs to your device, so continue at your own risk.
Pre-Requisite
For successful completion of this process charge your Android device up to a minimum of 75% battery.
You must take a back-up of all your personnel items and other impotent data, such as Call Logs, SMS, Contacts, Audios, Images, Videos, APN (Access Point Names) settings, Bookmarks, MMS settings, on your device.
If you have not, then you must unlock your Android device's Bootloader. View here to know more about Why to unlock Android Bootloader.
You must enable USB Debugging mode on your Galaxy S4 Verizon i545. Just follow, Settings–> Applications–> Development–> USB debugging. There select the USB Debugging icon.
You must have rooted down your Galaxy S4 Verizon i545 before applying this tutorial. You can take help from here to know more about What does Android Rooting mean.
Please ensure that all your security suites, like firewall and antivirus, on your Galaxy S4 Verizon i545 as well as on computer must be disabled.
You must download and install all the required USB drivers for your Android device.
You must have installed the latest Java SDK and Android SDK on your computer. However, note here that Android SDK should be installed only when you have successfully installed the Java SDK on your computer.
Steps for flashing ClockworkMod Touch Recovery 6.0.3.2 img on Galaxy S4 Verizon i545
Step 1
Firstly, download the latest Odin_v3.07.zip to your computer and then install the application after getting it extracted.
Step 2
Now download CWM recovery 6.0.3.2 for Galaxy S4 Verizon i545 download.img file to your Computer.
NOTE: Convert ".img" file to ".tar.md5" file
Now, it should be noted here that we have .img file in our hand, but since Odin can flash .tar file only, so we have to convert this .img file to a .tar file. For Windows, converting an .img file into .tar file is a very complex procedure, so we have prepared an easy solution, following which you can very easily use your downloaded recovery .img file in Odin. For that you just have to run the following commands on some Linux partition to convert your .img file into .tar.md5 file:
Step 3
After converting the above downloaded file, now prepare your Galaxy S4 Verizon i545 to enter into the Download mode. For this just switch off your phone and then press the Down Volume button & Home button simultaneously, and while pressing these buttons press down your Power button at the same time.
Step 4
Now start Odin on your PC and then connect your Galaxy S4 Verizon i545 to it through USB.
Step 5
After the successful connection, wait for a while and then you'll see an ID:COM box with its COM port id will swap into yellow colour.
Step 6
Now under the Odin's settings, select the F. Reset Time and Auto Reboot options.
Step 7
Now, after pressing down the PDA key/button, choose the above downloaded and then converted CWM recovery 6.0.3.2 for Galaxy S4 Verizon i545 download.tar file.
Step 8
Now click the Start option for initialising the installation process and then wait for the process to get finish.
Step 9
When process completes, you'll view a text "PASS" in Green colour.
Step 10
After the completion of this process, you should select the "reboot system now" option to restart your device, and then reboot it in the Normal Mode.
Step 11
After this, you'll have ClockworkMod recovery 6.0.3.2 image file installed over Galaxy S4 Verizon i545.
Finished!
Get some more about Android basics